T-76.5633 Special Course in Software Engineering: Managing Distributed Projects 3CR (op), P V
/ TU-53.J Managing Distributed Projects 3CR (op)
Spring 2006
This is a joint course offered by Software Business and Engineering Institute (SoberIT) at the Department of Computer Science and Engineering, and Work Psychology and Leadership at the Department of Industrial Engineering and Management.
Instructor: Visiting professor Dr. Roberto Evaristo from the University of Illinois at Chicago.
Course Contents
The globalization trend has made increasingly common for organizations to deploy projects where team members are located in different countries. There are many difficulties associated with management of such projects, and no accepted body of knowledge is available.
This course will take an eminently managerial approach to address types of distribution and associated risks, enablers of optimum distributed performance (trust, culture and context), and knowledge management in the context of global enterprises and associated projects. In-class group work will ensure discussion and sharing of ideas.
A list of readings will be offered as supplementary material for the course. Additional examples will come from over a decade of practical and research work in this area by Roberto Evaristo.
The course consists of two parts:
Intensive lectures 3.-4.5.2006
Essay based on the lectures and reading material

Detailed Lecture Program
First day - 3.5.2006 I (Slides: Roberto's slides & passing the course)
a. Distribution in projects – connection with virtual teams
b. Description of several practical cases and common problems / issues
c. Trust (sources, management, difficulties, long-term perspectives)
d. Project risks enhanced by distribution
e. Governance and ownership in distributed projects

Second day - 4.5.2006
a. Role of culture in the management of distributed projects (organizational and national culture): how to take advantage of synergies, how to avoid traditional problems
b. Context or mutual knowledge: what others know that I do not know?
c. Knowledge Management in distributed projects: knowledge sharing and transfer across time and projects; strategies and approaches to increase transfer
d. The importance of objective alignment
e. Lessons: what works, what doesn't
f. Conclusions

Instructor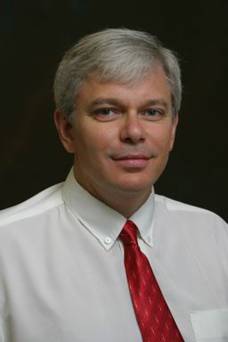 The course is lectured by a visiting professor at HUT, Dr. Roberto Evaristo.
Roberto Evaristo comes from the faculty of the Information and Decision Sciences Department at the University of Illinois, Chicago. He is currently involved in several projects related to the management of complex environments, with emphasis on distributed projects. He has consulted worldwide for near 15 years, and published in outlets such as Communications of the ACM, International Journal of Project Management, Database, Journal of Engineering and Technology Management, International Journal of Emergency Management, Business Horizons, European Management Journal, Human Systems Management, Journal of Organizational Computing and Electronic Commerce, and elsewhere. He is an associate editor for the International Journal of e-Collaboration and the Journal of Global Information Management and also serves on the editorial board of Information Technology and People and the Journal of Global Information Technology Management.

Participants and Enrollment
The target audience for this course are students in their master's phase and postgraduate students both from SoberIT and Tuta. Also practitioners from our collaborating companies are welcome to participate the lectures.
Both students and practitioners should enroll by email to Maria Paasivaara (email: firstname.lastname@tkk.fi) with subject T-76.5633 enrollment. The students should include the following information in the e-mail content part:
Your name
Your student ID
Your preferred e-mail address when contacting you
The course version you wish to take (either T-76.5633 or TU-53.J)
Whether you would like to buy the printed course material (price: printing costs)
The practitioners should mention in the e-mail:
Your name
Your company
Your preferred e-mail address when contacting you
Whether you would like to buy the printed course material (price: printing costs)
Please, enroll as soon as possible, no later than 26.4.2006 to get the printed material.
Schedule
Lectures take place in SoberIT's seminar room, Innopoli 2, 4th floor (Tekniikantie 14.)
Lectures:
3.5.2006 at 10.00 (sharp!) - 17.00 (Lunch break 12.15-13.00)
4.5.2006 at 10.00 (sharp!) - 17.00 (Lunch break 12.15-13.00)
Essay:
DL for returning the draft paper 24.5.2006 at 16.00
DL for returning the final version 16.6.2006 at 16.00
Return by email in pdf format to Maria Paasivaara (email:firstname.lastname@tkk.fi)
Passing the Course
Passing the course requires you to pass all these four parts:
Presence during the both lecture days
Writing a scientific, critical essay based on lectures and course material and returning two acceptable versions of this essay: first a draft to get comments and then a final version which is improved according to the comments received.
Filling in the course feedback form
Filling in a feedback form is a mandatory part of the course without which your results are not registered. A link to the feedback form can be found here. The course personnel appreciates all kind of feedback also during the course.
Reading Material
Reading material will consist of a selection of articles. The list of required articles can be found here. The reading material package consisting of those articles will be sold during the lectures. If you would like to buy a copy of the printed material, please mention that when registering to the course. A list of optional additional reading material and links to pdf files can be found here (password protected area, you will get a password during the lectures or from the course personnel). How the articles are realted to each lecture topic can be found here.
Essay
A critical, scientic essay will be written based on both the lectures and reading material. More detailed instructions for writing the essay can be found here.
Grading
The grading will be based on the essay. Grading scale used is 0-5. Both the draft and the final version will be graded with the following emphasis:
Draft 60% of the grade
Final 40% of the grade
Course Personnel
Visiting lecturer: Dr. Roberto Evaristo
Responsible teachers:
Maria Paasivaara (SoberIT)
Prof. Eila Järvenpää (TPS)
Assistants:
Contacting
If you have any questions regarding the course, please contact Maria Paasivaara tel. 09- 451 5039, email:firstname.lastname@tkk.fi